With the Santa Fe riding high and smooth at the larger end of the SUV range, with its powerful 2400 cc engine and big luxurious features, Hyundai has now released a range of brand new models to suit whatever your SUV size preference may be.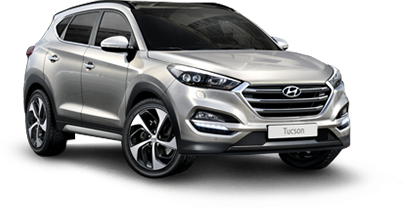 The all-new TUCSON with its 2000 cc engine replaces the iX35 after its six year reign, and sweeps in with style into the Medium - SUV space. The 3rd generation of this model kicks off with brand new looks, a roomier classier interior, updated technology and safety features and a more rugged outlook. We're hard pressed to think of any other car in this segment that offers as much as the loaded up TUCSON and we suspect you'll like it too.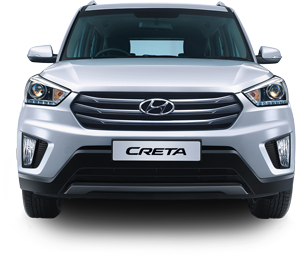 Creating a real buzz in the Compact - SUV segment is the brand new Hyundai CRETA with a 1600 cc engine and the refined fluidic sculpture 2.0 design features of the larger cars. The signature hexagonal grill, headlamps with integrated day running lights, 17" alloy wheels,  ABS and EBD systems all point to an exciting new entry in the Compact -SUV space. It's the inspirational CRETA !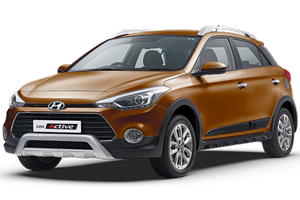 Last but far from the least is the Hyundai i20 Active. Based on the new i20 Elite platform that has been delivered by Hyundai's European design team with such flair and success, comes the new crossover hatchback with a 1400 cc engine, that allows active people (such as you!) to go a little further off the beaten track than the smooth i20 Elite may like. There are some aggressive good looks in the design of the i20 Active. The new bumpers contribute to this with the front offering a silver skid plate / bull bar and round fog lights. The matt black running boards on the side, wheel arch extensions and rub strips for the doors all indicate active excitement. The quality and space inside the i20 Active is hard to beat with features to keep that smile on your face as you enjoy your drive.

Come talk to us, so we can introduce you even better to the exciting new range of Hyundai SUVs !!